Where Do You Stand on Saving for Retirement?
Security can mean a lot of different things. It might mean making certain your home is protected by a security system, or that you've taken steps to keep your personal information safe online. But when was the last time you thought about your financial security? Right now is a good time to revisit your retirement savings plan to help you stay on track for a more financially secure future. To start, below are three questions to help you determine some helpful next steps.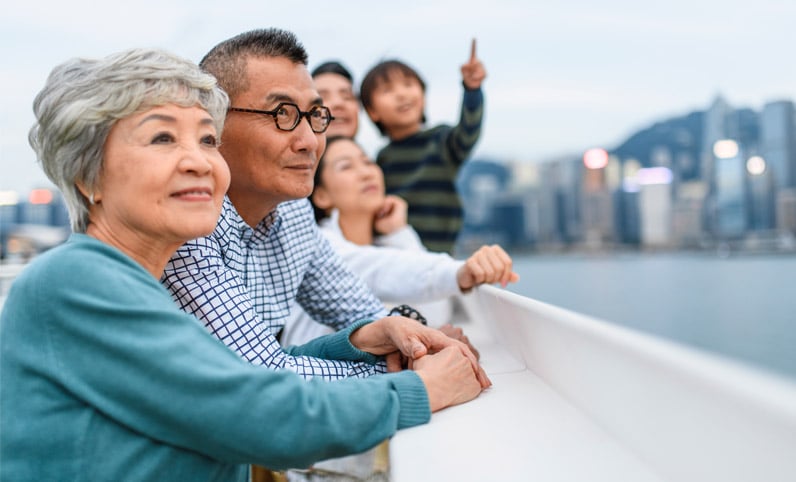 How much have you saved so far?
Now is a good time to check in on how much you currently have saved for retirement. You can do so by clicking on the Mutual of America website's My Account tab, entering your sign-on information (username and password) and completing authentication. Then you'll be able to view your balance to see where you stand in your savings journey. If you have additional retirement accounts from prior employers, don't forget to include those amounts in your calculations, or consider consolidating those assets into your Mutual of America account, if possible. From there, you can use Mutual of America's Retirement Readiness calculator* to better understand what your current retirement savings and per-paycheck contribution could add up to when it comes time for you to retire.

Where is your portfolio currently invested?
When checking in on your account, you'll also want to review how your retirement savings are allocated to ensure you have the proper asset allocation that reflects your goals, objectives, needs and time horizon. It's important to have a diverse mix of savings and investment options in your portfolio—such as bonds, stocks and cash equivalents—in order to minimize risk and protect your account from market volatility. Not sure what the right mix is? Complete Mutual of America's Investment Questionnaire to help determine a potential mix of investments that aligns with your risk tolerance and investment experience.

Do you have a long-term financial plan with a short-term budget you can stick to?
An important step to take now is to set up a financial plan by identifying your long-term retirement goals and then reviewing your overall budget to see if there are any opportunities to cut excess spending and save more for retirement. To put your budget plans in perspective, you may want to use these worksheets from mymoney.gov.
For questions about your retirement savings plan, please contact us.